JAC truck body part HFC1020 HFC1035 HFC1121
| | |
| --- | --- |
| FOB Price: | Get Latest Price |
| Min.Order Quantity: | 20 Ton/Tons |
| Supply Ability: | 100000 Ton/Tons per Week days |
| Port: | SHANGHAI |
| Payment Terms: | L/C,T/T |

Loading, Please wait...
Quick Details
Place of Origin:

China

Brand Name:

JAC

Model Number:

HFC1020

DONGFENG:

CHAOCHAI 4100 4102

JAC:

WUXI XICHAI CA498 CA490

YUEJIN:

YANGCHAI CHAOCHAI 4102ZLQ

FAW:

DACHAI XICHAI

HOWO:

weichai diesel engine

FOTON:

CUMMINS

CAMC:

YUNNEI 4102QB
Packaging & Delivery
| | |
| --- | --- |
| Packaging Details: | 100% original packing,according to your requiryment. |
| Delivery Detail: | 3~5 days |
Specifications
we have light and heavy truck parts with engine parts series
1.price is good
2.original parts
3.service is good



truck spare parts:

Truck auto parts: JAC /FOTON/YUEJIN/FAW/JMC/DONGFENG /HOWO/IVECO....
Engine Series parts: WEICHAI/YUCHAI/CUMMINS/YIQI/CHAOCHAI/YUNNEI/YANGCHAI/CHANGCHAI ...

We are mainly export that following truck parts:

1) chinese light and heavy truck parts

JAC TRUCK:

HFC1020/HFC1030/HFC1032/HFC1045/HFC1046/HFC1048/HFC1061/HFC1063/HFC1068/HFC1083/HFC6700/HFC6800

JAC_HFC1020K-YSD490Q-S605-LG520E30

JAC-HFC1020K-N485ZLQ-LG5-20E30

JAC-HFC1020K-QC480ZLQ-LG520

JAC-HFC1020KR1-QC480ZLQ-LG520

JAC-HFC1030KR-QC490Q-LG520E27

JAC-HFC1035KD-HFC4DA1-2B-MSB-5M

JAC-HFC1035KDT-HFC4DA1-2B-MSB-5M

JAC-HFC1035KDT-HFC4DA1-2B-MSB-5M

JAC-HFC1035KRD-HFC4DA1-1-MSB-5M

JAC-HFC1040K-CA498-LC5T88

JAC-HFC1040KLT-HFC4DA1-2B-MSB-5M

JAC-HFC1040KR1LT-HFC4DA1-2B1-MSB-5M

JAC-HFC1040KR1SL1T-CY4102-C3G-LC5T97

JAC-HFC1040KR1SL1T-YC4F90-30-MSB-5M

JAC-HFC1040KSL1-CY4100Q-MSC-5S

JAC-HFC1040KSL1-JH-QC490-173-MSC-5S

JAC-HFC1042KR~HFC4DA1-1~MSB-5M

JAC-HFC1045K2T-CY4102-C3F-JAC MSB-5M

JAC-HFC1045K9R1-HFC4DA1-1A-MSB-5M

JAC-HFC1045K9R1T-HFC4DA1-2B-MSB-5M

JAC-HFC1045K103-YC4F115-30-LC5T30

JAC-HFC1045KRD-4DA1-1-MSB5M

JAC-HFC1045KRDT-HFC4DA1-2B-MSB-5M

JAC-HFC1048KT-HFC4DA1-2B1-MSB-5M

JAC-HFC1061K93-CY4102-C3D-LC5T35

JAC-HFC1083-CA4DF3-13E3-LC6T46

JAC-HFC1083KR1-CA4110.125Z-LC6T51

JAC-HFC1083KR1-CA4110-125Z.LC6T51

JAC-HFC1083KR1-YC4E140-20-LC6T46

JAC-HFC1121K1R1GZT-YC4E140-31-LC6T51

JAC-HFC1121K3R1ZT-YC4E140-31-LC6T51

JAC-HFC1121KR1T-YC4E140-31-LC6T46

JAC-HFC1040K-CA498-LC5T88

4DA1-2B\4DA1-2B1/4DA1-1

FOTON FORLAND LIGHT TRUCK:

BJ1305/BJ1018/BJ1028/BJ1022/BJ1029/BJ1032/BJ1033/BJ1036/BJ1043/BJ1049/BJ1053/BJ1059

BJ298/BJ3042/BJ3043/BJ3046/BJ568/BJ588/BJ598/BJ5815

YUEJIN TRUCK :

NJ1026/NJ1028/NJ1020/NJ1030/NJ1038/NJ1040/NJ1043/NJ1063

DONGFENG XIAOBAWANG LIGHT TRUCK:

EQ1026/EQ1030/EQ1032/EQ1044

DFA ~DFA1062DJ01~CY4102BZLQ

DFA engine~EQ1032T51D3-980

DFA engine~EQ4251W2-999Z

DFA~DFA1045BA01-02~CY4100ZLQ

DFA~DFA1093TZGZ40D5~CY4102BZQ

OTHERS: EQ1050/EQ1060/EQ1061/EQ1070

CA1020/CA1026/CA1030/CA1036/CA1040

JMC LIGHT AND HEAVY TRUCK

FAW TRUCK( FAW CA1041/CA1081/CA3041/CA6350/CA6371)

FAW: CA1021K3/CA1010/CA1021/CA1020 mini-truck

FAW tianjing WEIZHI parts

FAW transmission~CA5-48B25

FAW transmission~CA5-75+85

FAW~CA1083P9K2L2E ~CA4DF3-13E3~CA5T123

FAW~CA3312P2K2LT4E~CA6DL2-35E3~FULLER RT-11509C

DFAC TRUCK (DFAC XIAOBAWANG.DFAC DUOLIKA.DFAC JINBA)

HOWO HEAVY TRUCK, SINOTRUCK.

ZONDA BUS: YCK6127HG . YCK6126HL3

JAC ANCHI: CA1021Z7

JINGANG: cylinder liner/piston/iston ring/piston pin/intake & exhaust valve/bearing and bushing

Engine Series: WEICHAI, YUCHAI, CUMMINS, YIQI, ZHAOCHAI, YUNNEI, YANGCHAI and CHANGCHAI

China ENGINE PARTS SERIES:

WUXI DIDA XICHAI: CA485, CA490, CA4100, CA4102, CA4105, CA4108/BZQ

YIQI XICHAI: CA4DX21/22/23, CA4DF2-13/14/17, CA4110, CA4113, CA4BKZ, CA4CK, CA6110, CA6110AK, CA6113, CA6110AKZ, CA6113BKZ, CA6110ZIA2, CA6110ZIA1, CA6DF1, CA6DF2, CA6DL

YUCHAI: YC4F/492Q, YC4108Q/ZQ, YC4100Q/ZQ/ZLQ, YC4112Q/ZLQ, YC6105QC/ZQC/ZLQ, YC6108Q/ZQ/ZQB/ZLQB, YC6112ZQ/ZLQ, YC6113ZLQ

YC4G180-20 (G08LA)

YC6J245-30 (J61LA)

YC6L260-30 (L41AA-T6)

YC6M220G(M3020)

CHAOCHAI: CYQD32, CY4100Q/ZLQ, CY4102Q/BQ/BZQ/BZLQ, CY4105Q, CY4D47, CY6102Q/AQ/BQ/BZQ/BZLQ, CY6105BQ/BZQ

YANGCHAI: YZ485/ZLQ, YZ495, YZ4110, YZ4102QB/BM/ZQ/ZLQ, YZ4105QF/ZLQ, YZ4108/ZLQ

YUNNEI: YN490Q/QB, YN4100QB/QBZ/QBZL, YN4102QB/QBZ/QBZL, YN4105QB

DACHAI: DC498, DC6113, DC6DEL, DC4D32

QUANCHAI: QC485, QC490, QC495

CHANGCHAI: N485, N495, N485QA

LAIYANG: LL480, LL495, 4D30Y

CHENGDU: 490Q

YANGDONG: YSD490, YD480, YND485, YD4100Q

XINCHANG: XC490, XC485, XC495

JIANGHUAI: HF4DA1, HF4DA1-1

Nissan: TD42, TD42T(III), FD46, FD46T

AOLING ENGINE: BJ491EQI, BJ493Q, BJ493ZQ, BJ493ZLQ, BJ483ZQB(4D22)

ISUZU: 4JA1/B1, 4BG1, 6BG1, 6HH1, 6HF1

FENGSHEN: EQ6102, 6102ZBQ

NANCHONG: EQ6102, 6102ZBQ

WEICHAI: WD615.44, WD615.50, WD615.67A, WD615.68A, WD615.46, WD618

SHANGCHAI OUKANG: 6C230, 6C250, 6C260, 6C280, 6C320, D9

DONGFENG CUMMINS:6BT, 6BTA, 6BTAA, 6CT, 6CTA

PERKINS: PHASER135, PHASER145, PHASER160, PHASER210, PHASER230

CAMC:


we are maily market is Eastern Europe/Southeast /Asia/ Africa Oceania /Mid East /Eastern Asia...
Supply 100% Original spare parts,welcome to customer inquiry and purchers!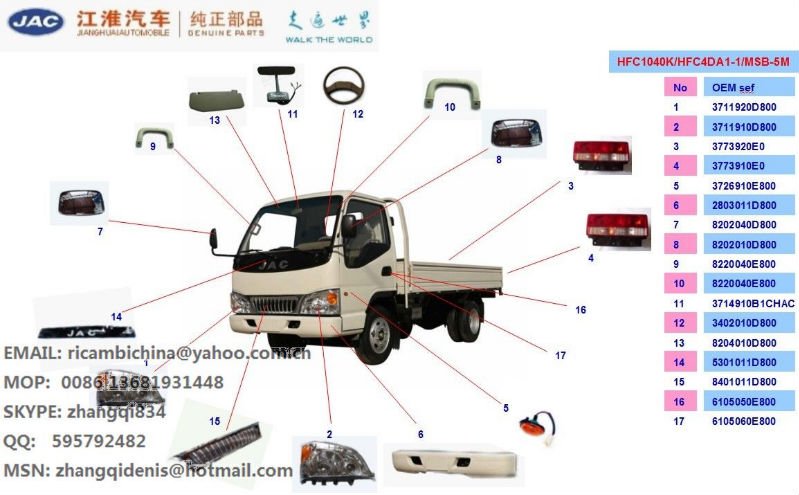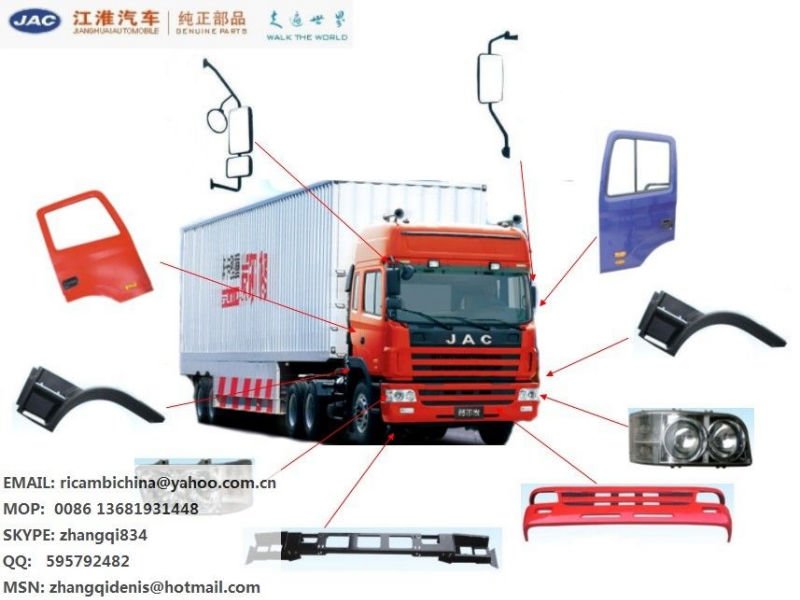 Transaction History of the Supplier
Below is the information about the supplier's transactions conducted via Alibaba.com. If you require further details regarding the transaction data, please contact the supplier directly.
Transaction Overview
Transaction Details
This supplier has completedtransactions
with buyers from

.
Buyer's Country
Transaction Value
Transaction Date